Beetroot Halwa to Boost Immunity
To prevent the spread of coronavirus, the most important thing is to increase our immunity. All the necessary safety measures should be followed to increase immunity.
Our body should not only to protect from cold and common infections but also it's necessary to take precautions against serious illness. As they say, Precaution is Better than Cure, it is better to follow it.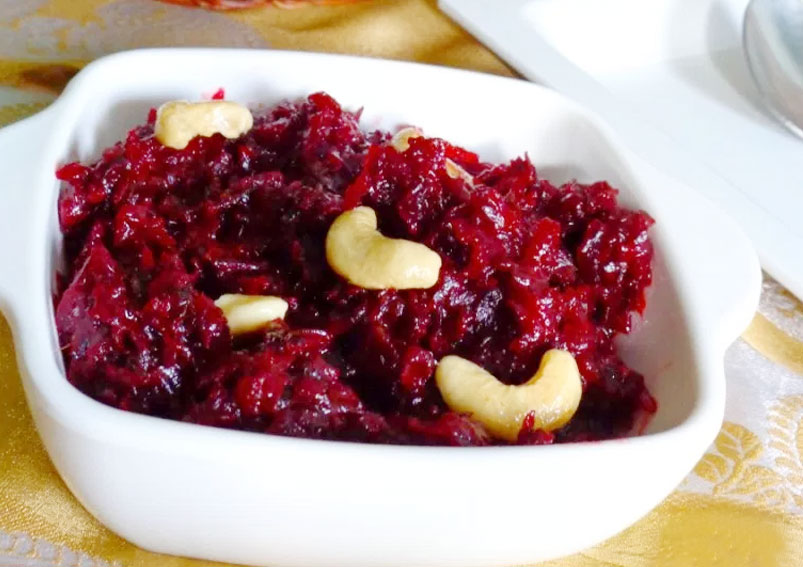 Having a strong immunity is important to avoid coronavirus infection and to recover quickly after being infected. So, let us see the preparation of Beetroot halwa to boost immunity.
Ingredients:
4 cups grated beetroot (approx. 5 beetroots)
2 tbsp ghee
5 tbsp sugar
1 tsp cardamom powder
2 tbsp finely chopped cashew nuts (fried or roasted)
1 ½ cups full-fat milk
Preparation Method:- Wash the beetroots in running water. Peel them and slice off the bottom part.
Grate the beetroots
Heat the ghee in a nonstick frying pan. Add the grated beetroot and cook for 3 or 4 minute~s stirrings occasionally.
Add the sugar, milk, cardamom powder, and cover with a lid and let it simmer for 10 minutes. Stir occasionally.
Remove the lid, stir continuously and cook till the liquid mostly evaporates
You can deep freeze the halwa and use it at your convenience. Garnish with cashew nuts and serve it.
Recommended For You