Carrot porridge to Boost Immunity 
Our body should not only be protected from cold and common infections but also it's necessary to take precautions against serious illness. As they say, Precaution is Better than Cure, it is better to follow it.
So let us see the preparation of Carrot Porridge to Boost Immunity.
Required Ingredients :-
5-6 medium-sized carrots
2 small beetroots
8 cups boiled and purified water
1-1.5 teaspoon red chili powder
3 tablespoon mustard powder
Salt as per taste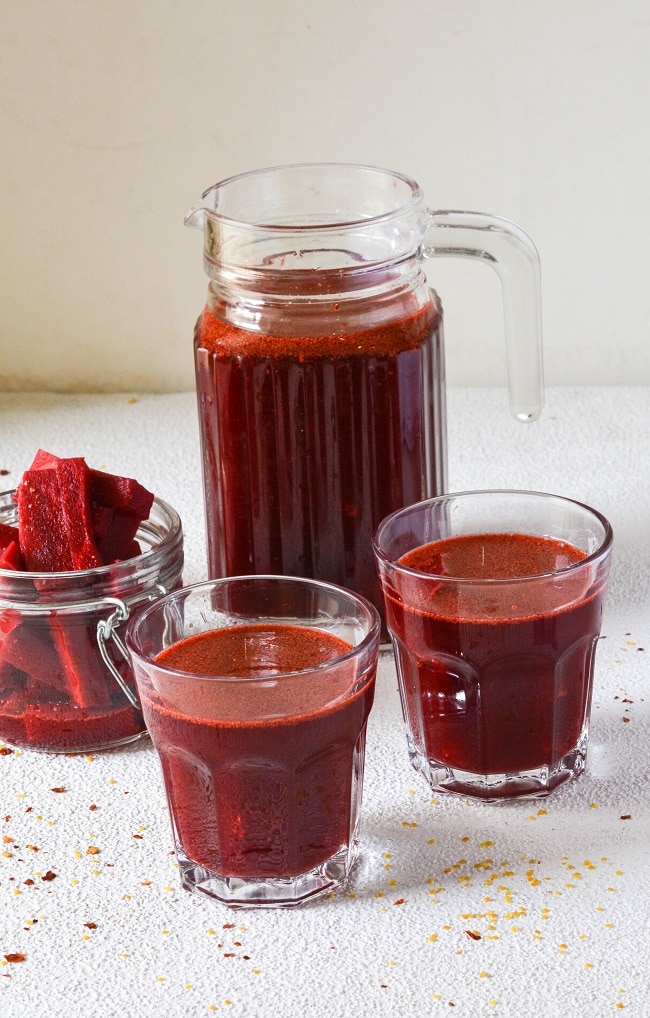 Method of Preparation :-
Rinse and then peel the carrots and beetroots.
Chop into long pieces. Mix all the ingredients in a glass or ceramic jars.
Cover with a lid or muslin cloth and keep the jars in the sun for 3-4 days. Stir with a wooden spoon everyday before keeping the jars back in the sun.
When the ganji tastes sour, it means the drink is fermented.
Serve carrot kanji straightway or refrigerate.
Recommended For You