Ragi Ladoo to Boost Immunity 
In this weather, one important thing to be followed is to increase our immunity. All the necessary safety measures should be followed to increase immunity.
Our body should not only be protected from cold and common infections but also it's necessary to take precautions against serious illness. As they say, Precaution is Better than Cure, it is better to follow it.
So let us see the preparation of Ragi Ladoo to Boost Immunity.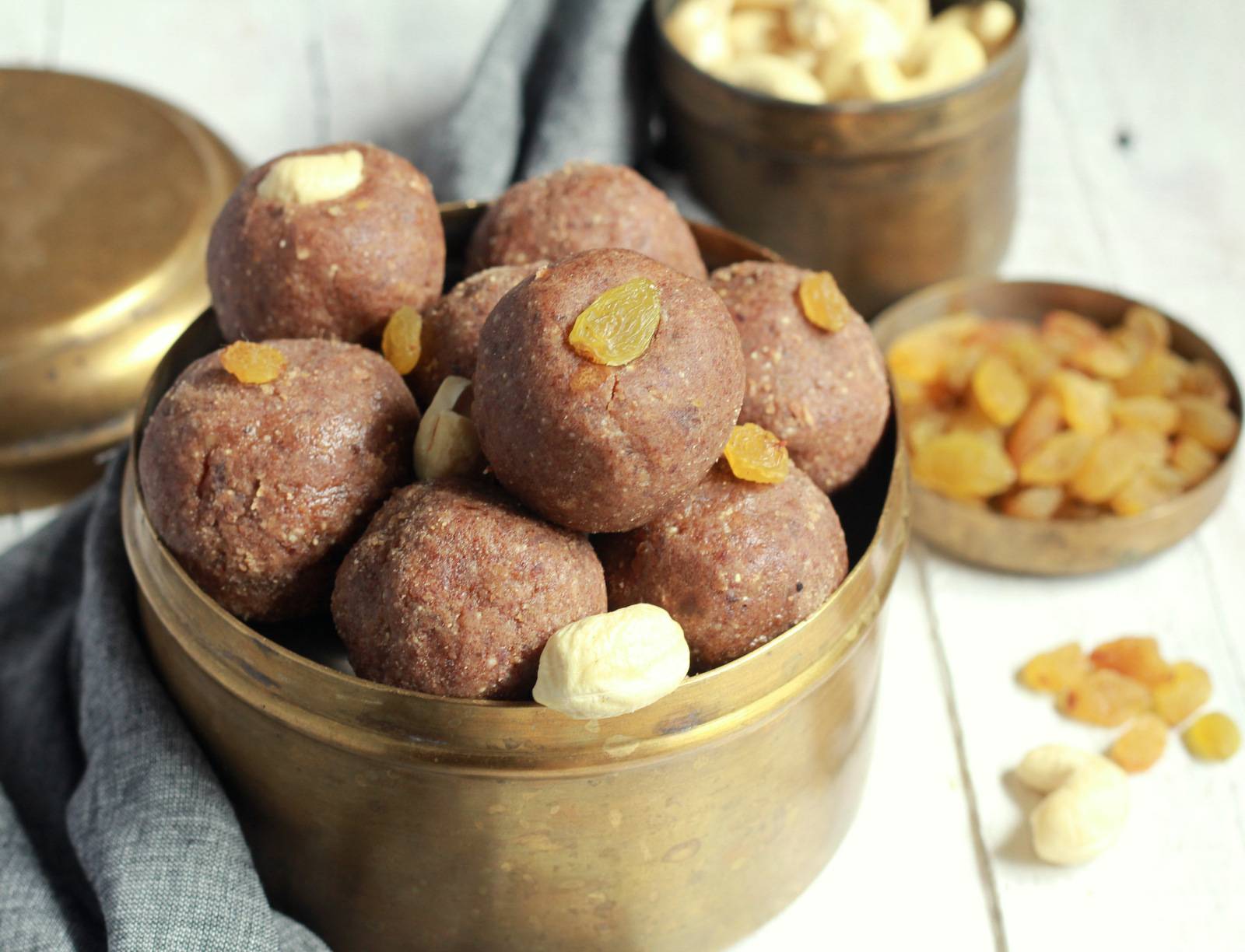 Required Ingredients:-

1 Cup Whole Wheat Flour
1 Cup Ragi Flour
1/2 Cup Mixed Nuts(Almonds and Cashew Nuts)
1/2 Cup Edible Gum
11/2 Cup Jaggery Powder/Sugar
1 Cup Desi Ghee
Method of Preparation:- In a pan, add a tbsp of ghee roast the nuts till light brown. Take out the nuts on a separate plate and keep aside to cool.
In the same pan, add ghee to the remaining ghee in the pan, add edible gum/gond and saute it, till it puffs up and turns light.
Take out on a separate plate and let it cool.
Once the nuts and gum are cool, coarsely grind in the chopper.
Dry roast the flours separately in a thick bottomed pan or non-stick pan.
Mix all the flours together add ghee to the flours and roast for a few more minutes till the flour turns light brown and gives out the aroma.
Transfer the ghee and flour mix to another pan/bowl to slightly cool. Add ground nuts and gum and mix in the flour mix.
Once the flour mix is warm enough to touch, add jaggery powder or sugar, mix well with hands, and bind them into tennis ball-sized ladoos.
Leave the ladoos in open to dry and bind nicely in open for a few hours, then store in an airtight container. These last for good 15-20 days or even a month. the shelf life ladoos with sugar is more than with the ones made with jaggery.
Recommended For You