Ragi malt to boost immunity 
 
In this weather one important thing to be followed is to increase our immunity. All the necessary safety measures should be followed to increase immunity.
Our body should not only be protected from cold and common infections but also it's necessary to take precautions against serious illness. As they say, Precaution is Better than Cure, it is better to follow it.
So let us see the preparation of Ragi Malt to Boost Immunity.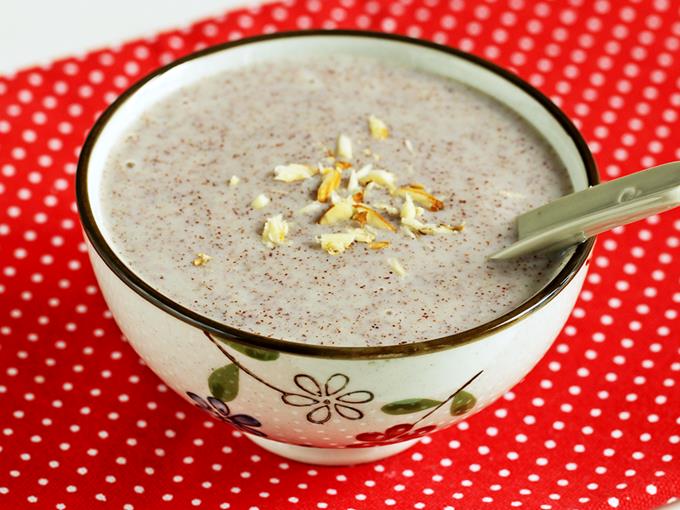 Required Ingredients :-
2 tbsp ragi flour
1 & 1/2 cup water
1 tsp jaggery
1/2 cup milk
1/4 tsp cardamom powder
Method of Preparation :-
Firstly, in a small cup take 2 tbsp ragi flour.
dissolve ragi flour in ½ cup water without forming any lumps. keep aside.
Now in a saucepan boil 1 cup water. Once the water comes to a boil, add in dissolved ragi flour.
Stir continuously keeping the flame on medium.
the mixture thickens after 5 minutes and turns glossy after 9 minutes.
Further, add 1 tsp jaggery. Skip adding jaggery if serving for diabetic patients. Stir until the jaggery dissolves completely and turns creamy.
Now add ½ cup milk and mix on low flame.
Furthermore, add ¼ tsp cardamom powder and mix well. Finally, pour ragi malt/ragi porridge hot adding more jaggery if required.
Recommended For You